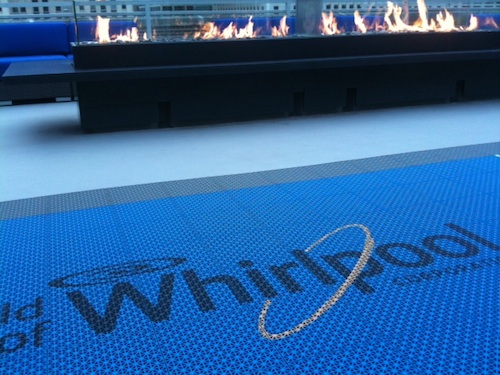 Lou Upton had recently begun his new business in Benton Harbor, when the first bricks of the Reid Murdoch Center were laid.
The "father" of the future corporation would not have imagined that, 99 years later, on 9 November 2010, this historic building would become "The World of Whirlpool". In Chicago, the company decided to open a space of prestige, that would serve not only for entertaining purposes, with operating areas for meetings of the top management. The building, which was once a warehouse for food products, combines old and modern, with areas that have been left, in part, in the condition they were in before the renovation work, as a reminder of what the building was. On one floor, there are the most important brand names, and a series of very popular products, as well as kitchens complete with every accessory.
The International Media Tour begins in "The World of Whirlpool", with an informal evening of meetings and visits to the building.
Chicago looks magnificent. It is the "windy city", but it still allows you to enjoy the building's splendid terraces, from which you can get a view of one of the most striking parts of the city. The building stands on the river that crosses the city, and in every direction, the view is dominated by skyscrapers.